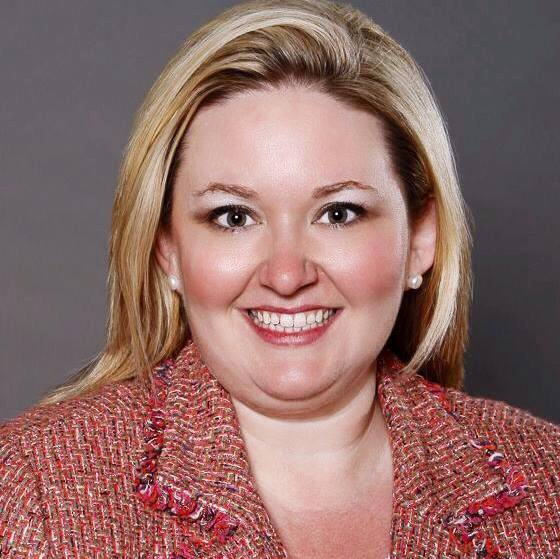 Written By Courtney Newton
So this past week, I got a call from a seller who said "I really want to get my house sold—divorce, house is empty, and winter is coming". We set an appointment. I began to do my usual listing prep and realized that this seller is on the market! So I reached out to understand ethically what he was looking for when we met. He said "I know you sell a lot of houses and I would like for you to come, tell me what to do so I can tell my agent". I explained it doesn't work like that. There aren't levers that an agent isn't pulling that will cause your house to sell. There is simply more to it than that. So let's discuss what options you have as a seller who is on the market and not selling.

Option 1: this may seem super obvious but price can be a good starting place. Pricing the house high can be a combination of an overzealous agent, market shifts, or an unrealistic seller. Let's breakdown what each of these look like. Agents are social animals in nature. Thereby, they do not want to disappoint or be completely honest with their sellers. This will cause a property to sometimes be overpriced out of the gate, or the agent is unwilling or unskilled enough to have a price correction conversation.
The latter is typically what I see happen. The agent doesn't want to disappoint their sellers and they feel when they call to say the property's price is no longer competitive they are doing that or they look incompetent. It is human nature to want to look good and be right. As an agent there is no better feeling that when a house sells in the timeframe and price range I said it would.
I feel like I have the ability to see into the future. The reason I have that happen is based on market knowledge and doing proper market research prior to my appointment. I come in armed with data—recent sales, percentage of list price to sales price, days on market, interior pictures of homes that are most similar to them. All of these data points help to make my case as to why the price I am suggesting makes the most strategic sense in the market.
Market shifts are the next challenge with the pricing. Many times when I meet with a seller it is two to four weeks before we ever hit the market. In that time, two houses could have had price reductions another three could have come on the market, one could have went under contract and the two pending sold for less than the average list to sales price for the previous six months. All of these could literally happen in a matter of weeks while the seller is getting the home prepped for market.
The real estate market is slow and then all of the sudden. This is why as a seller you have to pay most close attention to two factors: who just went under contract and how do you compare and what is your competition? I often compare this to being at a dance. You can be the prettiest girl (great house) but if you are only willing to dance a samba (price too high) you may not get a dance. On the other side, you could be a girl (only home on the market) and be willing to learn to dance (priced effectively) and you will have multiple boys who want to dance (multiple offer situation). This is the most ideal situation.

The key is to pay attention to the market which leads to factor 3—unrealistic sellers. This is why you should be getting alerts from your agent and finding out what homes have hit the market and how you compare. Being honest with yourself. Put yourself in the shoes of the buyers. Is the backyard better or worse? Do they have more recent upgrades? More square footage? Newer systems in the house like a roof, HVAC, water heater? As a seller you have to really look at these things and be super realistic.
As a seller you can do one of two things: update or readjust your price. The latter is typically your best option because the market could shift further and you could put finishes in that too specific. You could also overspend. If it is something like an old roof, old HVAC you could offer to replace at time of closing. These are all strategies that could cause a seller to look motivated and be willing to negotiate with a buyer.

Option 2: Change Agents. If you feel that your agent is not communicating market conditions then you may need a change. I leave that option as this because is an area where an agent an get an ethics complaint for sign crossing. I will often get a call from a seller asking: how do I get out of my listing agreement? I will say I can't tell you how to do that. Very simply you must have that conversation with your current agent not with your new one.
I will also remind them that the agent many times knows that the listing is not working and would be relieved to have a conversation with you about how to move forward in different directions. I have had situations where I have parted ways with the seller because my abilities were not in line with what their expectations were. It was better for me, my team and my business to simply not work with this client. Running my own business allows me that luxury. I seek out clients who fit my ideal client profile. It is ok if there are sellers out there who don't and it is ok if I don't fit theirs. I am not the right fit for all sellers. I value that in my business. It is what makes me so special to the sellers who I do fit with.

Option 3: this is often the hardest to accept—Take the house off the market. This might not be your time. There are many sellers currently on the market that are not right for the market, whether that be price, condition, or motivation to truly sell. If you don't have to sell and are testing the market and don't sell—take it off the market. Leaving the house on the market only clutters the real estate inventory landscape. When there are too many unmotivated homes on the market buyers tend to want to see those are viable and it causes clutter.
Think about it like dealing with children when you give them two options they make a decision quickly and easily, when you give them even five things it slows their decision making process and makes them second guess themselves. The other options being presented were viable options but rather just cluttered the decision making process.
This is also up to the agents in the business to be willing to look at a seller and say right now is not your time to sell, or if that is the price it probably doesn't make sense for you to sell, or at this condition you should either make some repairs and then relist. I often say to sellers that if you don't have a buyer willing to pay your price then you are the best buyer for the house. Some will reply that is ok and others will say what price will a buyer pay? The latter is the difference between the motivated sellers and those just trying to test the market.
Selling a home is not an exact science but data, pricing, and honesty are all major factors that will ultimately cause a house to sell.