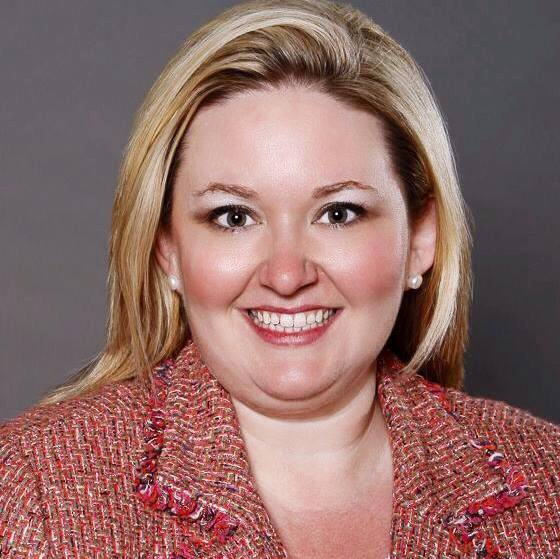 Written By Courtney Newton
About 4 times a year I get an absolute terrible worthless appraisal. I am talking an appraisal that is so ridiculous that it makes the seller mad, buyers question everything about buying a home and a lender look terrible.
I had one such appraisal a few weeks back.
To better understand what an appraisal typically looks like let me list a few parameters: Sales typically can't be more than 6 months old, further than one mile from the subject property, not larger than about 10% of the subject properties square footage, and what we would refer to as like kind. Like kind means to the idea that a brick ranch is not like a 2 story stick built house—we remember that from our SAT studies—which of these is not like the other…
Here are the details of our wayward appraisal: 3 bedroom 2.5 bath in Smyrna listed for $225,000 under contract at $220,000 with the seller contributing $5000 in closing costs, conventional 30 day close. Appraisal came back….drumroll please…$193,000. That is right $29,000 BELOW contract price. So let's breakdown how things went wrong and how we got back on track.
The house was in a small one street cul de sac that has not had a sale in over 3 years. When the market was in the tank homes would sell for around $90-120K. Our first challenge was proving this was no longer a $120K neighborhood but rather had appreciated like the other homes around it. Strike 1.
The next challenge was the house is a "newer" 1996 stick built house—surrounded by a plethora of 1960s brick and stick built one story ranch houses. Basically this is the one street in a one mile radius that has houses like this that aren't priced greater than $400,000. Strike 2.
Next we have an investor purchasing the property at the courthouse steps as a foreclosure. Completely updated the property with paint, flooring, granite in the kitchen, updated fixtures, appliances, move in ready. Strike 3, 4, 5, 6, 7….we are out. The lender that the buyer had chosen was a local lender offering an FHA loan. A couple of things to note with an FHA mortgage. This is typically for borrower who don't qualify for conventional loans due to higher debt to income ratios, lower credit scores or previous foreclosures, bankruptcy etc or any combination of those.
The other point to note in the scenario is that the appraisal sticks with the property for this kind of loan. So if you get a terrible appraisal for an FHA borrower then you have to wait 6 months to be able to get another appraisal. The likelihood that you will be able to convince an underwriter that this appraisal is junk is comparative to convincing an eskimo to buy a refrigerator. So you are stuck…unless you have a solutions oriented Realtor—like me.
The last piece of information to have about this is that we had an appraiser that went to the property whom was an apprentice. She was earning her hours working to become an appraiser. So the appraiser that was selected was one that sent an intern essentially out to value a tough property.
The appraisal included sales over a mile away, homes that were significantly bigger than the subject. By significantly bigger we were comparing homes with 2200 sq feet to a house with 1700 square feet. That is typically two rooms like another bedroom or formal living room that the subject didn't have. The last major issue was that there were no adjustments for the fact that the home was updated in the last 90 days to homes that in some cases had original appliances, flooring and fixtures. These discrepancies certainly can cause an appraisal to come in nearly $30,000 off of the purchase price.
So how did it get fixed? First change was seeing would the appraiser make any additions to their appraisal or corrections? They wouldn't. This is not uncommon. Many times with an appraiser they are there to give their opinion and most of the time their opinion is the law. So what can you do next? Can you change the borrower to a conventional loan and get a new appraisal? The borrowers original lender said no they don't qualify end of discussion.
So next can you convince the borrower to change lenders? Maybe…if the new lender can still close within the 10 day window that was left on the contract due to their lease ending the day after the contract date, match the costs/rate, get the appraisal done & at value and most importantly qualify the borrower who says that they don't qualify for anything but FHA.
So here's what happened: we were able to get the borrower moved over to the new lender, qualify for a conventional loan with little effort. The new lender was able to get them lower closing costs and match the rate. So how does this happen to a consumer? Well it is very simple…who you hire to work with matters. It is that simple. Many other agents would have simply terminated the contract put the property back on the market and looked for conventional buyer.
My philosophy is if you want the property and are willing to be realistic and put in the work to buy it—we will figure it out. You need a competitive lender, motivated seller and buyer. You also need to know when you have a bad appraisal and when you simply just have an overpriced property that got lucky with a buyer. This scenario was a bad appraisal and everyone else working together. The buyers closed on their home, their agent now knows the lender they work with isn't' necessarily working for their client's best interest, I have a happy seller/investor who got another one off the books and I have another blog post/story to share.